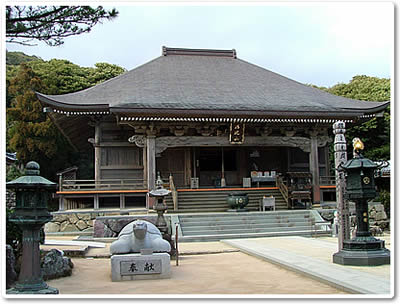 (the 38th Fudasho (sacred site for pilgrimage))
Kongofukuji Temple
   Location: Ashizurimisaki, Tosashimizu-shi


The southernmost The 38th Temple of Shikoku.
In 822 (the 13th year of Konin), the Emperor Saga ordered, and Kobo-Daishi built Kongohukuji Temple enshrining Three-faced and Thousand-armed Kannon as the principal image in 833 (the 14th year of Konin).
son* of the Imperial Family and feudal lord is thick in emperor's behest place of the each generation Emperor, and many cultural assets are informed by the precincts Tahoto, 13 stone pagodas, tower of praying for the souls of premature death.